Loew lambasted for 'merciless' move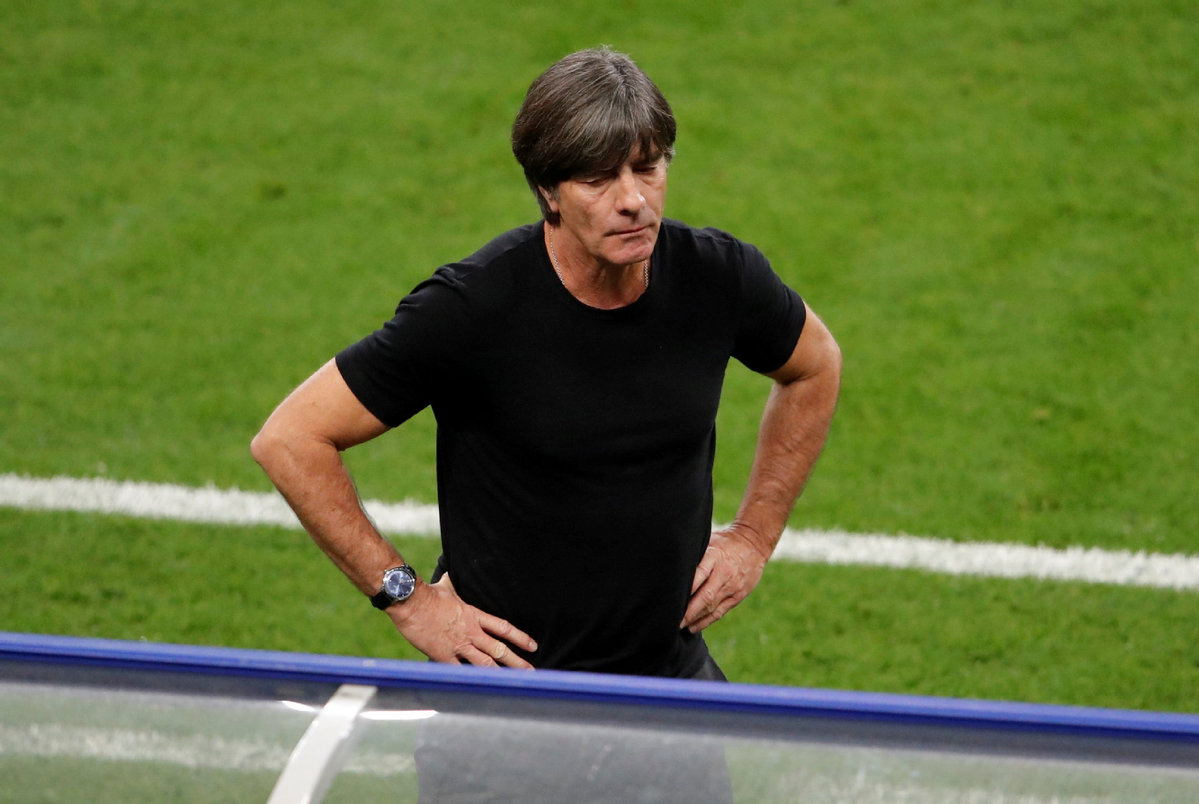 Germany coach Joachim Loew is under fire for effectively ending the international careers of Thomas Mueller, Jerome Boateng and Mats Hummels.
Loew this week revealed he will no longer consider the veteran 2014 World Cup-winning trio for selection as he seeks "to give the team a new look".
The decision has been meet with fierce criticism in the country's media, with tabloid Bild describing Loew's move as "merciless".
Loew traveled to Bavaria on Tuesday to explain his decision to the Bayern Munich trio, who have earned 246 caps between them.
However, Loew's words failed to soften the blow for striker Mueller, who scored 38 goals in 100 appearances for his country.
"The more I think about it, the way it was done makes me angry," Mueller said in a video posted on social media.
"The coach's sudden decision obviously left me puzzled. A coach must make sporting decisions, no problem, I do not have a problem with that.
"But it's mostly the character of the decision that I don't understand. Mats, Jerome and I are still able to play at the highest level."
Boateng was less bitter but said: "I would have wished for a farewell under other circumstances. I am very sad as it always was the utmost for me to represent my country. Nevertheless, I respect the new course and understand the decision of the national coach."
Hummels cracked a pained smiled in a photo posted on social media. His son was pictured in the background, with the defender describing the boy as his "consoler".
There has been much sympathy for Mueller, Hummels and Boateng in German media, with many outlets expressing shock at the timing of the announcement-one week ahead of Bayern's crucial Champions League last-16, second-leg match against Liverpool, which hangs in the balance at 0-0.
"Farewell in passing. There should have been better opportunities to do it than one week in advance of Liverpool," the Sueddeutsche Zeitung lamented.
The Frankfurter Allgemeine Zeitung told its readers: "They deserved better," while magazine Kicker said: "The timing is an unpleasant surprise."
On Wednesday, Bayern chairman Karl-Heinz Rummenigge said he was "irritated" that Loew dropped the bombshell on Tuesday.
"We consider the timing and circumstances questionable", Rummenigge said in a statement.
"The last international match of the German national team took place on 19 November 2018-three and a half months ago."
Germany's next match is a friendly against Serbia on March 20 in Wolfsburg before Loew's side travels to the Netherlands for a European championship qualifier four days later.
The 59-year-old Loew has been under pressure to revive the team's fortunes after it crashed out of the 2018 World Cup in the first round.
Team captain and goalkeeper Manuel Neuer (Bayern) and midfielder Toni Kroos (Real Madrid) are now the only remaining players from the victorious 2014 squad.
Now much will be expected from Germany's new breed of Bayern players-Joshua Kimmich, Leon Goretzka, Niklas Sule, Julian Draxler and Serge Gnabry-as well as exciting young talents Leroy Sane (Manchester City), Timo Werner (RB Leipzig), Julian Brandt and Kai Havertz (both Bayer Leverkusen).
If they can beat a revitalized Dutch team in Amsterdam on March 24, Loew will certainly earn respite from his detractors.