Museum provides a story of success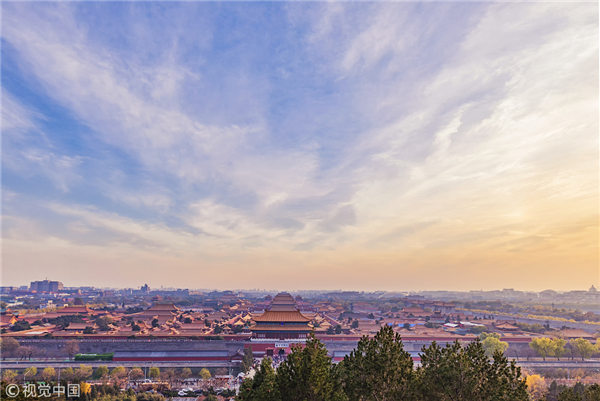 I have written about the Palace Museum, also known as the Forbidden City, for nearly five years.
Situated in the heart of Beijing, the home to emperors from 1420 to 1911, it is the world's largest palace complex, covering more than 720,000 square meters.
Every year, I try to count the number of times I have been to the palace, but always fail. When colleagues meet me in the cafeteria at work, they often ask me if I have visited it recently, rather than whether I have eaten.
I am also frequently asked if I am bored with constantly visiting the palace.
Well, I am not.
Each time I step into the red-walled compound, I find something new, thanks not only to the abundant collections and marvelous architecture but also to administrators' efforts to change the way museums are perceived.
During the ongoing session of the national political advisory body, Song Jirong, head of the restoration unit at the Palace Museum - naturally the world's biggest cultural relics restoration center, with 23 departments - said more such departments would be set up at universities.
Last year, the unit opened for the first time to visitors who made reservations, allowing members of the public to have a closer look at how ancient treasures regain their glitter at the hands of restorers. Song, who is also a member of the National Committee of the Chinese People's Political Consultative Conference, aims to cooperate with universities to train more professionals with higher education to restore treasures.
Masters in the Forbidden City, a three-episode documentary first screened in 2016, highlighted the daily work of restorers. After it was shown, public interest in the work of restorers increased significantly. Some senior restorers, who had worked quietly in their office for decades, became stars overnight.
This reflects in a small way how the Palace Museum has been transformed in recent years from imperial home to a venue that people can really enjoy.
The Forbidden City, which celebrates its 600th birthday next year, is now enjoying what is probably its most prosperous time since the Qing Dynasty (1644-1911) emperors left the throne.
As a reporter following cultural heritage, I am fortunate to record its revival, and I'm glad to have experienced a thriving time for Chinese museums.
Twelve members of the 13th CPPCC National Committee come from museum-or cultural heritage-related circles - the most ever.
Last year, the Communist Party of China Central Committee and the State Council jointly released a national-level guideline promoting protection of cultural heritage and reforming its administration.
With the new Ministry of Culture and Tourism being established last year, such coordination has been given a better platform, and the importance of cultural relics has risen to a level that I have never experienced before.
Liu Yuzhu, director of the National Cultural Heritage Administration, and a national political adviser, said the 5,000-odd museums in China attracted more than 1 billion visits last year, and visitor numbers have annually risen by about 100 million in recent years.
When I spent three days lingering in the marvelous exhibition halls of the Smithsonian museums in Washington during a visit to the United States in 2011, I found that many parents took their children there during holidays. This led me to wonder if such a scenario could be repeated in China.
I just did not expect it to be realized quite so quickly.